※ GPS-SUMO 2.0 INTRODUCTION:
Small ubiquitin-like modifiers (SUMOs) are tiny but important protein regulators involved in orchestrating a broad spectrum of biological processes, either by covalently modifying protein substrates, or by non-covalently interacting with other proteins. The identification of sumoylation sites and SUMO-interacting motifs (SIMs) in proteins is fundamental for better understanding SUMOs.
Here, we developed an updated online service, GPS-SUMO 2.0, using a non-redundant and non-homologous data set of 56,343 sumoylation sites in 9,731 proteins and 176 SIMs in 104 proteins. For prediction of sumoylation sites and SIMs, we integrated 11 types of sequence features and 3 machine learning algorithms, including penalized logistic regression (PLR), deep neural network (DNN), and transformer neural network (TNN). For users, one or multiple protein sequences or identifiers could be inputted, while the prediction results will be shown in a tabular list. Besides the basic statistics, we integrated the knowledge of 35 public resources to annotate sumoylation sites or SIMs, including but not limited to the experimental evidence, physical interactions, 3D structures, and disorder propensities. We believe that GPS-SUMO 2.0 can serve as a useful service for further analysis of SUMOs.
For the help of GPS-SUMO 2.0 and the tutorial, please refer to the USER GUIDE page.
For the sourse code of GPS-SUMO 2.0, please visit the GitHub page.
▼ Example
▼ Statistics

14,809 proteins 13 species 74,927 sumoylation sites 184 SIMs 529 computational models 15 predictors
416 features
35 public resources 9 sequence logos 6,428 3D structures 27,482 PPI pairs
▼ Citation

For publication of results please cite the following articles: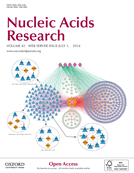 GPS-SUMO: a tool for the prediction of sumoylation sites and SUMO-interacting motifs.
Qi Zhao, Yubin Xie, Yueyuan Zheng, Shuai Jiang, Wenzhong Liu, Weiping Mu, Yong Zhao, Yu Xue and Jian Ren.
Nucleic Acids Research. 2014; 42(W1):W325-W330.

Systematic study of protein sumoylation: Development of a site-specific predictor of SUMOsp 2.0.
Jian Ren, Xinjiao Gao, Changjiang Jin, Mei Zhu, Xiwei Wang, Andrew Shaw, Longping Wen, Xuebiao Yao and Yu Xue. Proteomics. 2009; 9:3409-3412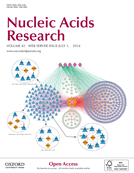 SUMOsp: a web server for sumoylation site prediction.
Yu Xue , Fengfeng Zhou, Chuanhai Fu, Ying Xu, Xuebiao Yao.
Nucleic Acids Research. 2006; 34:W254–W257.